I often tell people that right now, in this moment, I have the most important job of my entire life: I advocate for children….for their happiness…for their safety.
It's a blessing.
But it also keeps me up at night.
I wonder if I am making a difference.
I wonder if people are truly listening when I say how vital it is to INVEST in a child's safety and happiness rather than waiting for a crisis to happen.
I wonder if people are willing to come from behind their "white picket fence" to realize that EVERY child matters. And although your home is happy, healthy and safe…that is NOT the case for every child in our community.
I wonder a lot of things.
But God always steps in with a message when we need it the most…and today was no different.
I received a package in the mail from a young woman who has been an inspiration for me for quite some time. Inside was a beautiful handmade bracelet from an adorable shop in Independence called PolkaDot Bear.
It was the index card inside this package that empowered me and made me tear up all at once…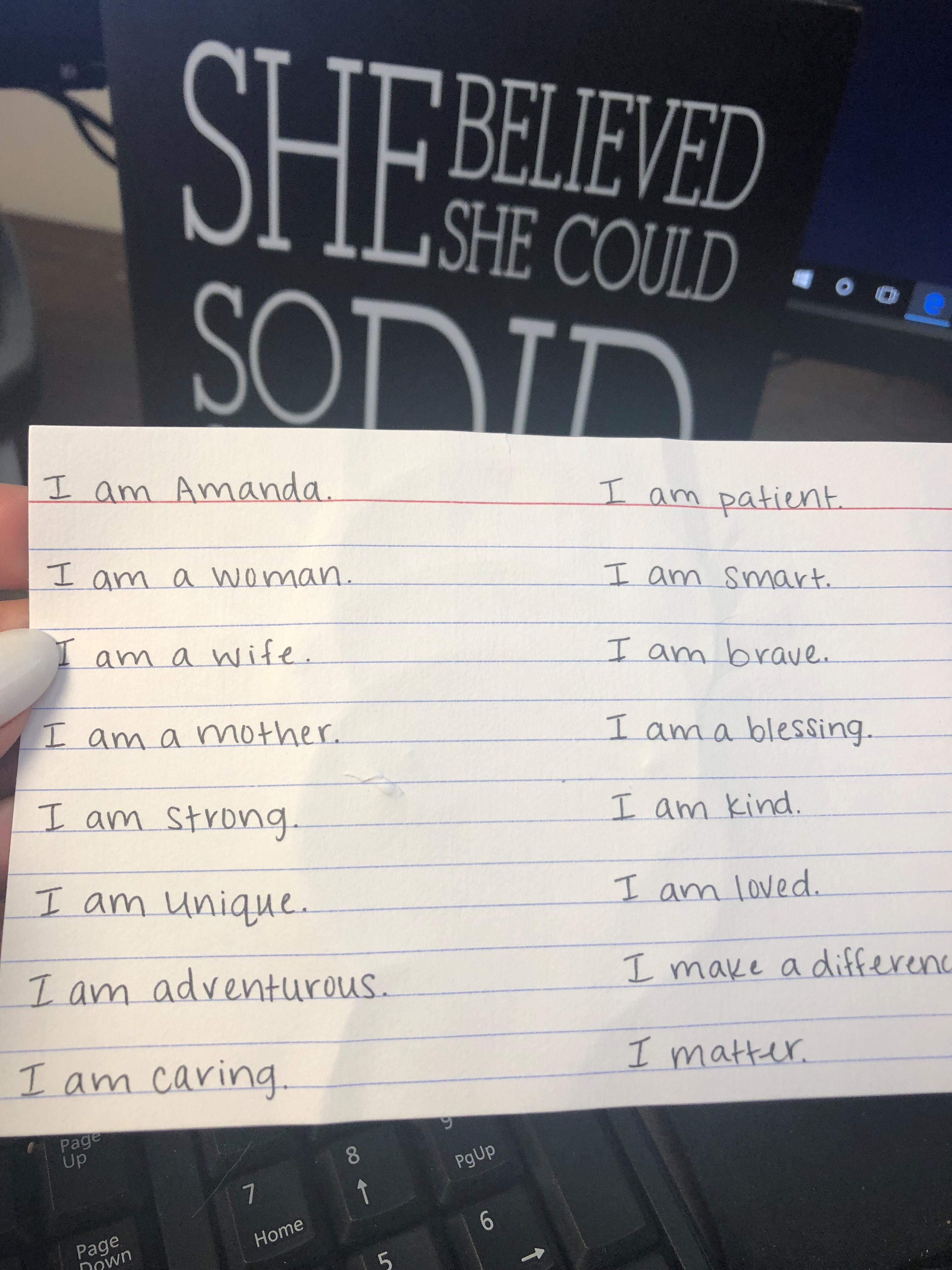 On the backside of the card it read: Amanda, you know the drill. Repeat as needed.
This is EVERYTHING.
It's the mantra every woman needs.
It's something we ALL need to hear.
It's something we ALL need to say to ourselves.
It's something we ALL need to shout.
Thank you to my dear friend, Madi for reminding me of WHO I AM.
Sometimes it takes someone else to write it all down on paper for you to realize it all yourself.
We need more people like Madi. People who take the time to let someone else know this: you matter.
Go out and be like Madi today and every day.
Make it a point to go inspire someone.
xx